Ref:
Date:
Location:
Photographer:
Ref:
Date:
Location:
Photographer:
ABSTRACT ART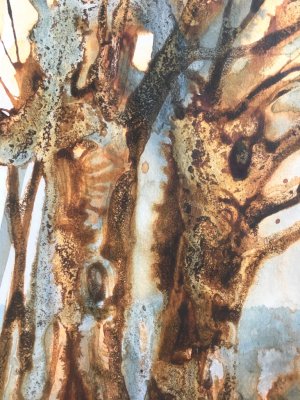 - inspired by plants!
Mondays 10.00am - 1.00pm
(3 hours with breaks)
This course is suitable for those with some experience with paint and who have an interest in semi-abstract or abstract imagery.
We'll be using creative and experimental drawing media and techniques to explore fascinating, unusual and exotic plant forms. We'll study macro plant / cell forms, twisted root / plant structures, trees, flower / plant decay, and more, developing these drawings, using further media / techniques, into abstract artwork.
Gesso and plaster surfaces and textures, various acrylic / watercolour mediums, collage, print, ink and many other mixed media will be included, and we'll be exploring a range of paper / card to work on.
We'll make reference (for creative drawing techniques as well as abstract practice) to several artists such as Sarah Simblet, Julia Trickey and numerous other contemporary / historical artists.
Venue:
East Dean Village Hall, East Dean, Eastbourne BN20 0DR
Start Date:
Mon 6 January 2020
End Date:
Mon 30 March 2020
No session:
Mon 17 February (half-term)
Cost:
£18 per session (payable 4 weekly in advance)
Refreshments (wide selection of coffee / tea / biscuits) provided free.